Official July 2022 International Pick of the International Pulpwood Queens and Timber Guys Book Club!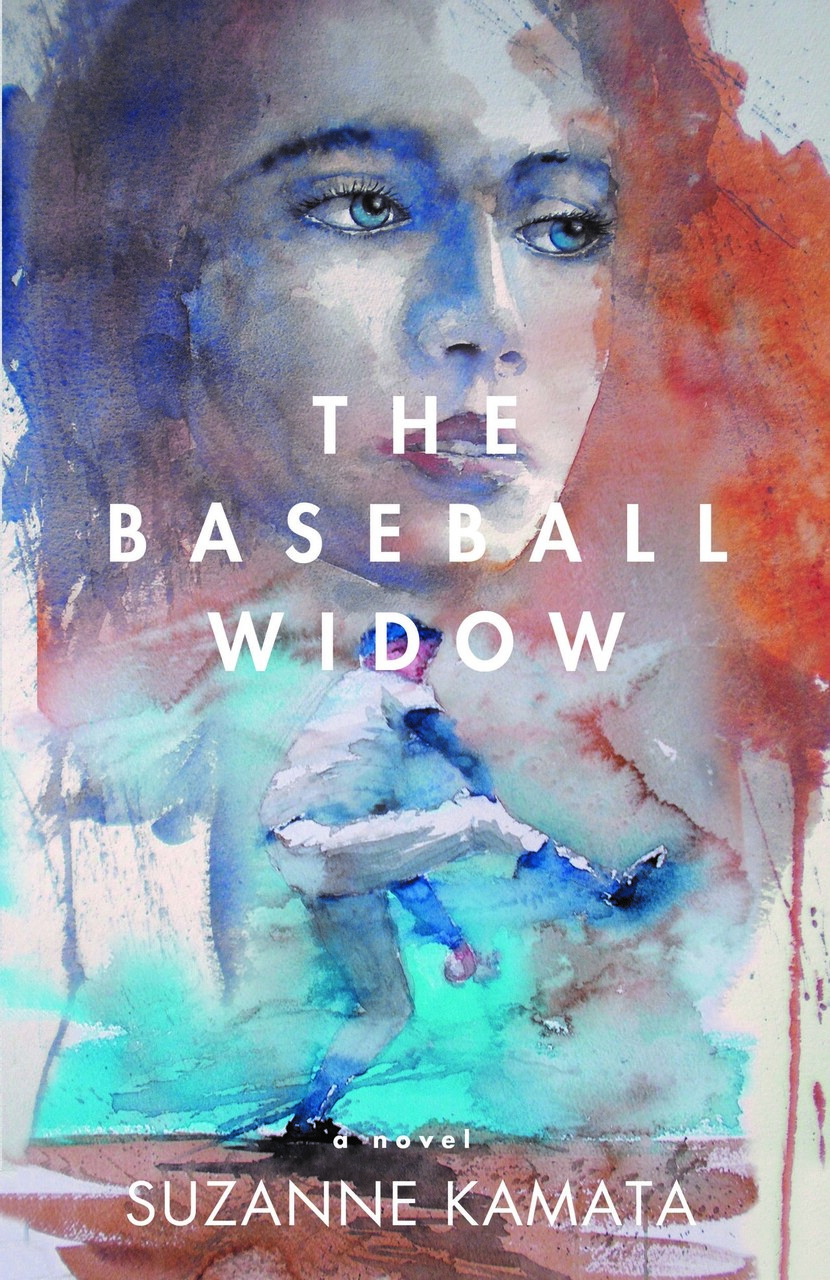 Suzanne Kamata's The Baseball Widow embeds her readers in the thorny lives of Japanese high school baseball coaches and bicultural families with even-handed compassion and insight. Kamata is a dazzling, deeply empathetic writer. – Kevin Chong, author of The Plague
"Through a diverse group of characters brought together by Japan's passion for baseball, Kamata explores identity, the loss of idealism, and the ragged beauties to be found in that loss." – Annabel Lyon, author of the Women's Prize longlisted novel Consent
"All of the major characters in The Baseball Widow are outside the mainstream, somehow different in a culture that has strong rules about fitting in. The author nails in particular the experience of Christine, an American married to a Japanese man. She is forced to accept that work will always come first for her husband, that she will be practically alone in raising her children, that for him to take time off for family is seen as a weakness. When Hideki, her husband, tells her that his high school baseball team is his family we feel the sword pierce her heart. And yet moving home to what should be a familiar culture is not as simple as it seems. The novel is a moving portrayal of what it is like to be adrift between cultures." — Louise Heal Kawai, translator of Ms. Ice Sandwich by Mieko Kawakami
"The Baseball Widow will have you turning pages to the point that the people around you will experience "book widow"-like symptoms! Through rich, complex characters and wildly unique yet realistic circumstances, Suzanne Kamata successfully introduces readers to a version of Japan unlike any they may have previously heard about. If Koshien is a must-see ballpark (and it is), then The Baseball Widow is a must-read novel!
Trevor Raichura, Hanshin Tigers English News
"Suzanne Kamata hits a homer. Well-worth perusing, The Baseball Widow is disturbing and engaging in its exploration of themes of being a stranger in a strange land then not being able to go hone again. The writing is crisp and the many chapters from the points of view of the Japanese characters are on the money all the way through to the duty-bound end." – Eric Madeen, author of Water Drumming in the Soul: A Novel of Racy Love in the Heart of Africa and Asian Trail Mix: True Tales from Borneo to Japan
"Suzanne Kamata has penned yet another compelling page-turner about life and love in Japan, telling it like it is, with details and background I can vouch for as a fellow ex-pat." – Wendy Jones Nakanishi, a.k.a. Lea O'Harra, author of Lady First (An Inspector Inoue Mystery)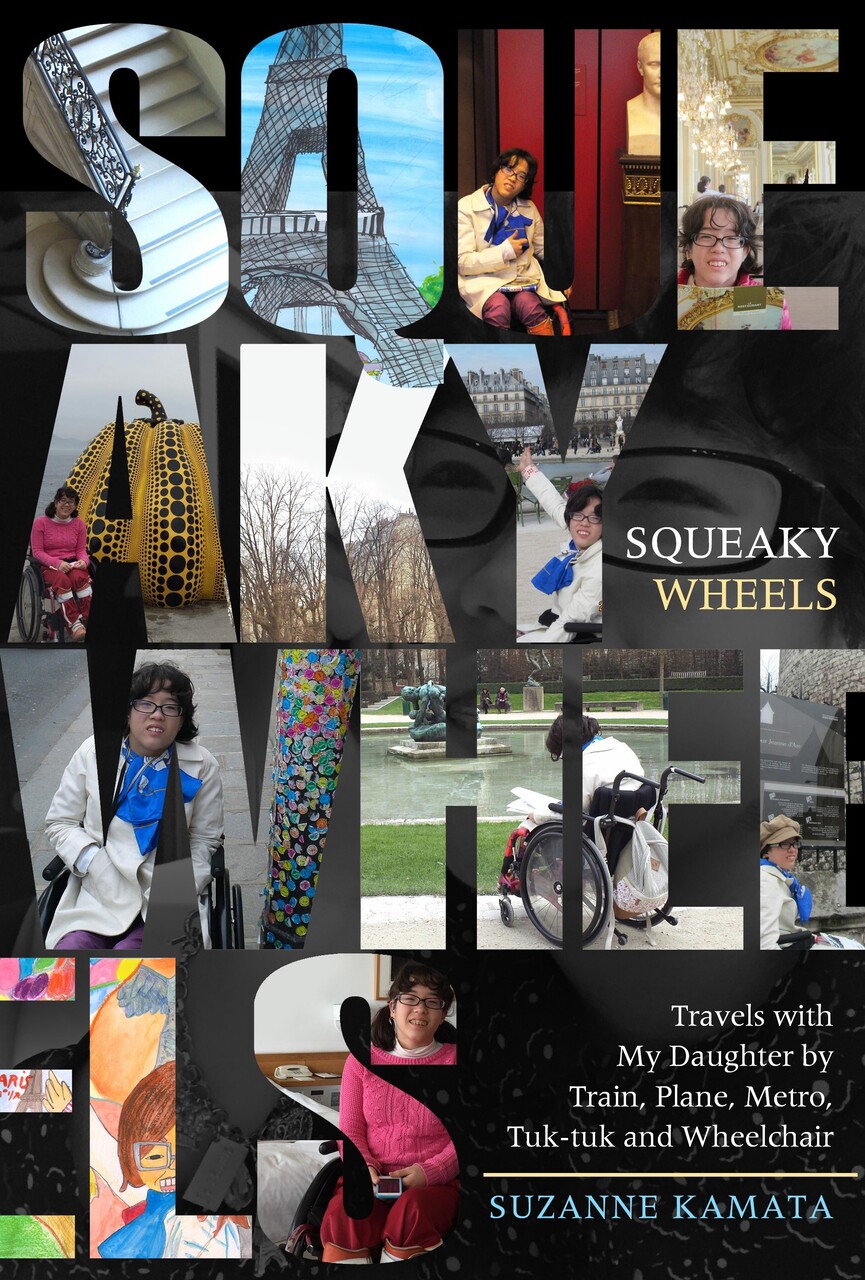 Squeaky Wheels is a beautiful record of a mother's journey with her wheelchair-using daughter around the world. You'll love travelling with Suzanne and Lilia in Japan, America, France and beyond, exploring art, culture, food and life. More than a travelogue, however, it's a moving odyssey of a mother's determination to give her daughter room to dream, create, and be herself without barriers of any kind. With honesty, humour, insight and courage, Squeaky Wheels shows us that the best part of travel is always coming home to ourselves.

--Leza Lowitz, Author of In Search of the Sun: One Woman's Quest to Find Family in Japan

Thanks to Suzanne Kamata for taking me on this journey to Paris and beyond. Her story of traveling with Lilia was thoroughly engaging, with much to say about what it means to parent fearlessly. Life presents obstacles, but you don't know which can be overcome without taking risks, and the fine balance between toughing it out and learning to accept help can't be learned until you're out there, pushing the limits. Bravo to Suzanne and Lilia - it was a pleasure spending time with you.


-- Jane Bernstein, Author of Rachel in the World: A Memoir

Winner of a Silver IPPY Award!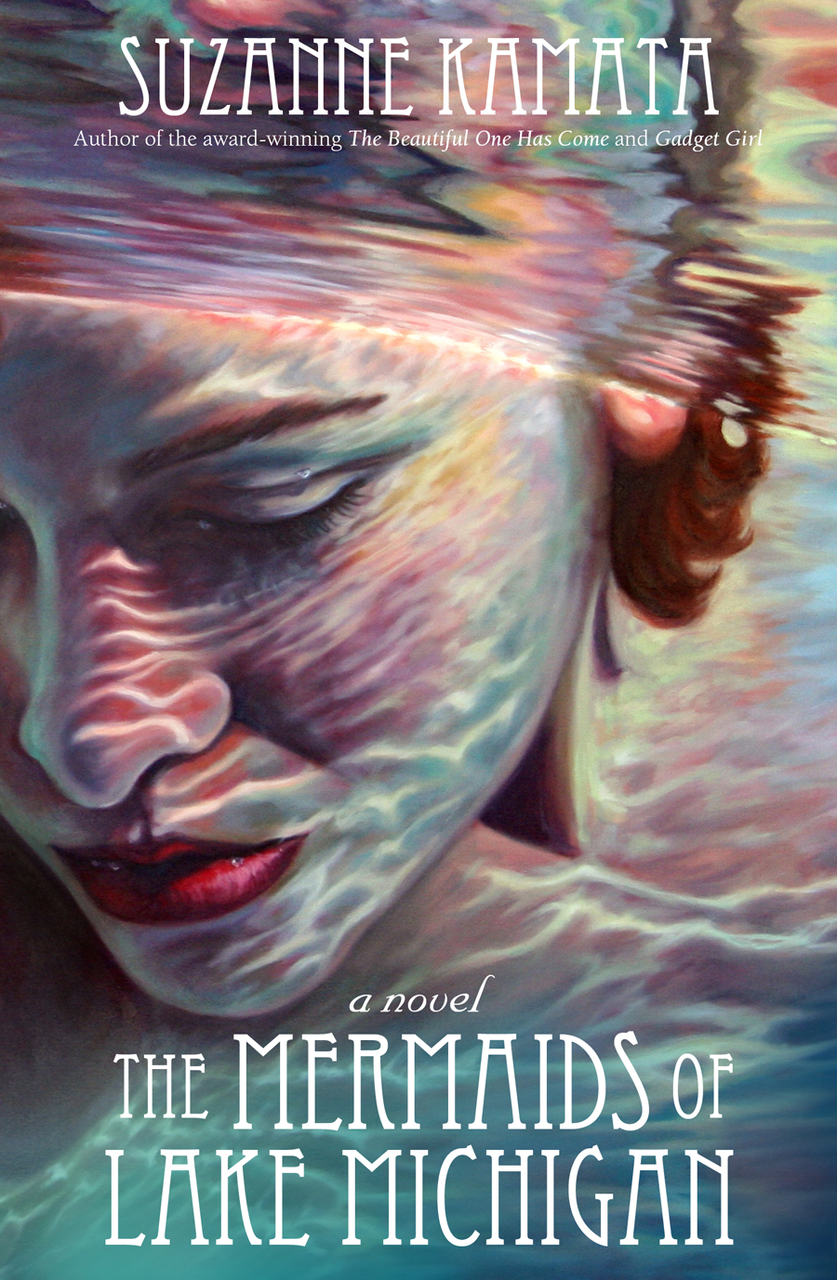 "A lyrical, compelling coming-of-age story with magical elements." -- Kirkus Reviews

"Suzanne Kamata has written a novel of great charm and depth, with a bit of magical realism laced with humor. Elise, its engaging narrator opens her arms and her heart to life's complexity, including family secrets and escapades with a magnificent new bestie--the irrepressible Chiara. When an unlikely romance unfolds with a mysterious drifter/musician, Kamata steers us expertly into darker waters. A jewel of a novel, set on the shores of Lake Michigan with Kamata's signature compassion for all of its characters." -- Margaret Willey, folklorist, and author of A Summer of Silk Moths and Beetle Boy

"Suzanne Kamata's new novel, The Mermaids of Lake Michigan, is a beautiful story about a teenage girl who must learn to balance her idealism and belief in mermaids with the harsh realities of growing up and trying to find people to love and trust. A page-turner set in the unstable years of the 1970s, I devoured it in one sitting. It brought back memories of my own adolescence and took me beyond, in that way all good novels do, into the wonderings of circumstance and the choices we would make if faced with hard decisions. Suitable for teens and adults alike, this novel will teach readers to believe in magic even in the face of tragedy." -- Cassie Premo Steele, Author of Beautiful Waters

"A luminous coming-of-age story about a teen struggling against social norms and her own family legacy to find her way. Elise's journey is hardly the stuff of fairy tales, as she ends up far from home, and far from the self she meant to be. Raw, real and even a bit magical." -- Kristina Riggle, Author of Vivian in Red and The Life You've Imagined

"Elise Faulkner drew me into her head and heart so subtly, yet with such force , that by the end I was cheering her on. Suzanne Kamata has woven an aching coming-of-age story that will speak to women everywhere." -- Kristin Bair O'Keefe, Author of The Art of Floating and Thirsty

"In this intricately woven coming-of-age tale, Kamata explores destiny and regret...with tantalizing glimpses of a scandalous shipwreck-diving great grandmother." -- Publisher's Weekly